Download Katla Free
Download Katla Free - a great File Organizer and Duplicate Removal Tool - provided by JULY SOFT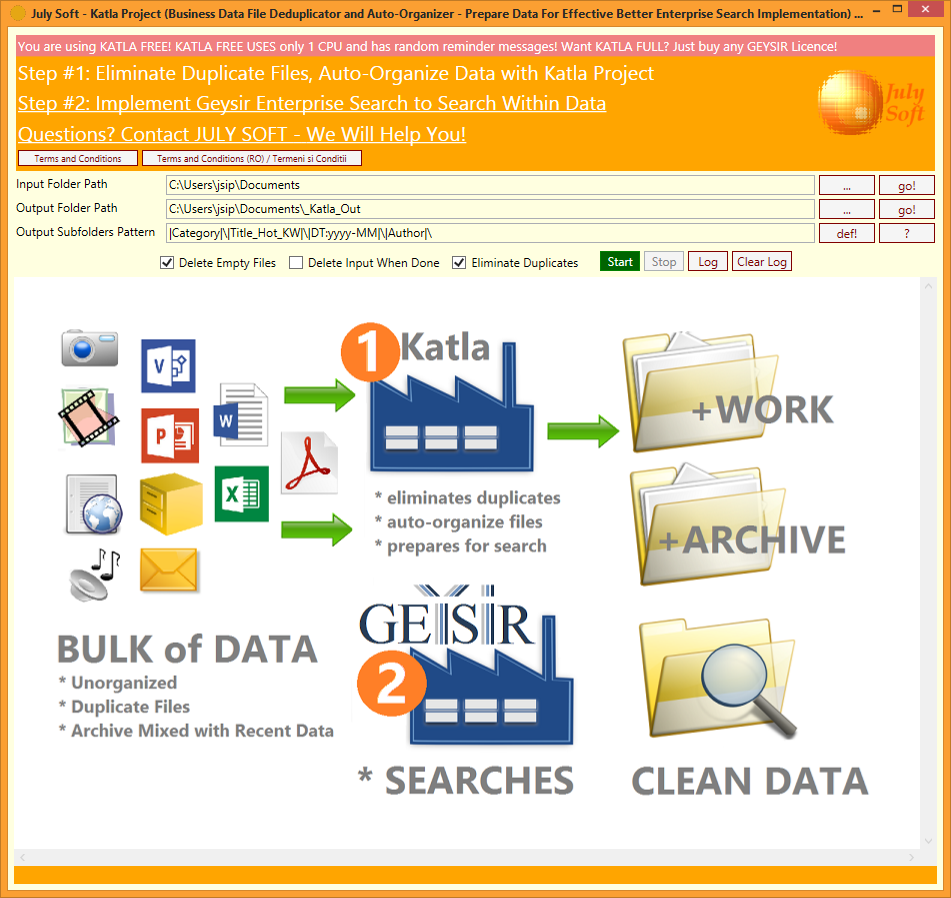 ---
This is a FREE download link that has been provided to you by JULY SOFT SRL from its website. Free downloads from JULY SOFT can be used ONLY for internal use (evaluation purposes) and cannot be used commercially or transferred or distributed by any means to any other party.
Specific Terms and Conditions of Usage of the software you download here apply and usage of this software after download must be done only in compliance with its specific terms and conditions.
JULY SOFT is EXCLUSIVE OWNER of the copy-rights and author rights of this SOFTWARE is the exclusive intellectual property of its owner that is JULY SOFT SRL. The SOFTWARE rights are protected under EU IP Laws and Romanian Author Rights Law 8/1996.
Any infringment of Intellectual Property of JULY SOFT may trigger penal prosecution and financial costs related with losses / damages inflicted in case of fraud!